Yixing Antique Three Beast Chinese Teapot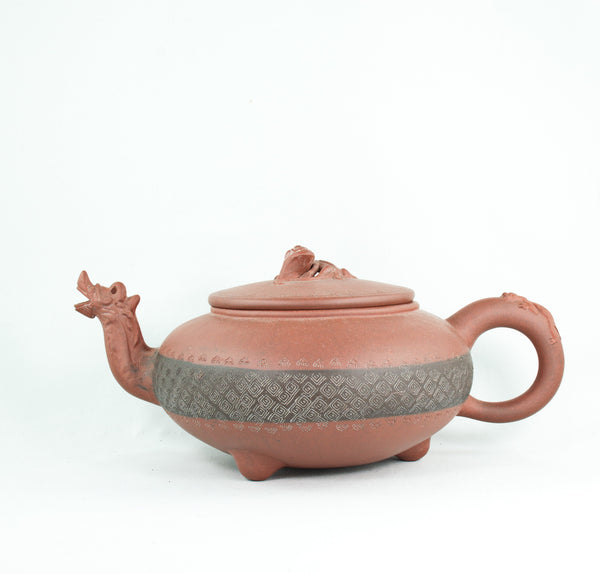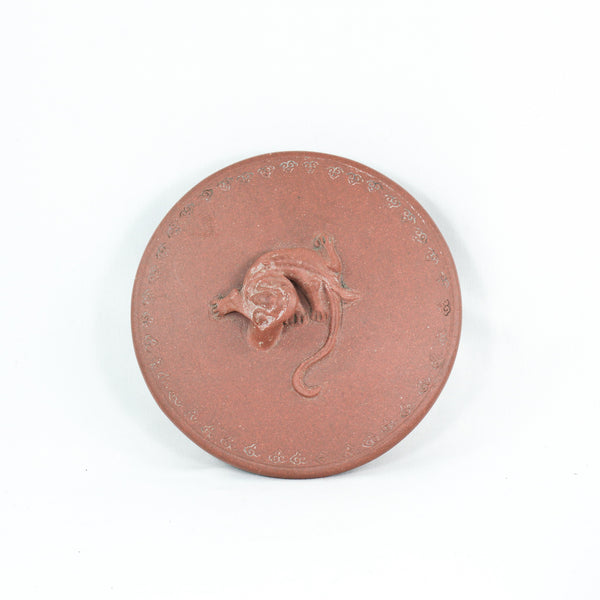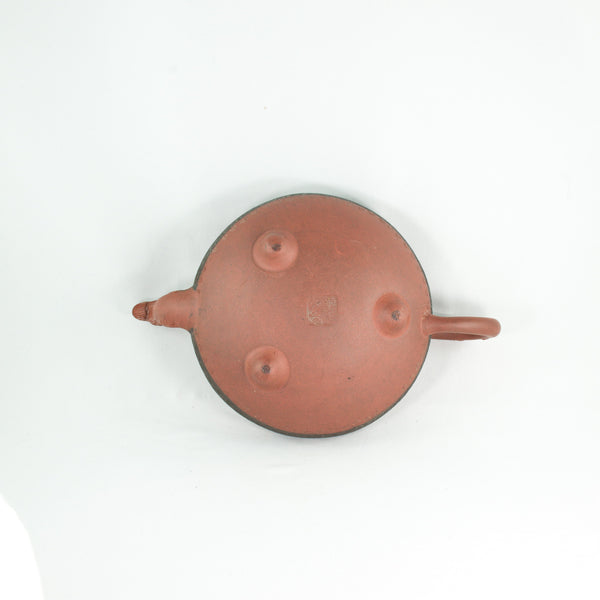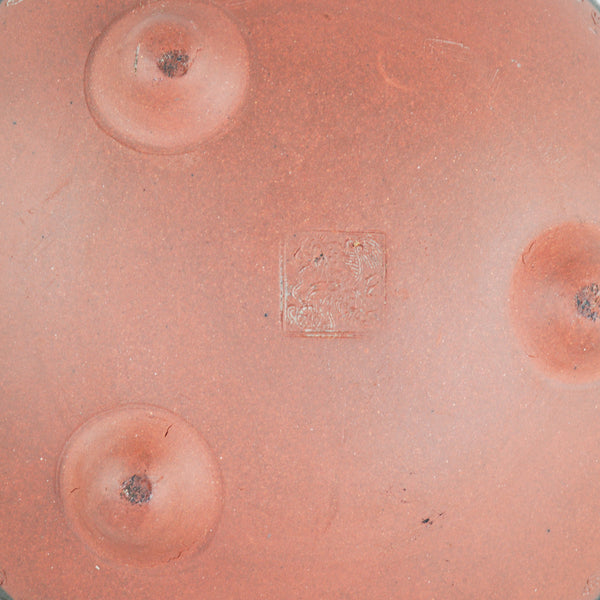 Colour:  Purple / Brown
Period: Antique
Marks: Lion mark on the bottom. Artist's name 綬馥 Shou Fu on the lid
Size: L: 20.5 cm,  W: 13.4 cm,  H: 9.9 cm,
Capacity:  530 ml (17.9 oz)
Spout: Multiple holes
Density(least 1 - most 10): 7.5
Suggested Teas: Oolong tea, pu-erh, green tea, black tea, or white tea
Condition: In good antique condition. Chips on lid. Some nicks and nibbling to the edges of the opening. Minor fissures on the bottom nods.