Allochroic Changing Color Tea Pet -- Jade Color Three Legged Toad With Coins
TP-CC-G001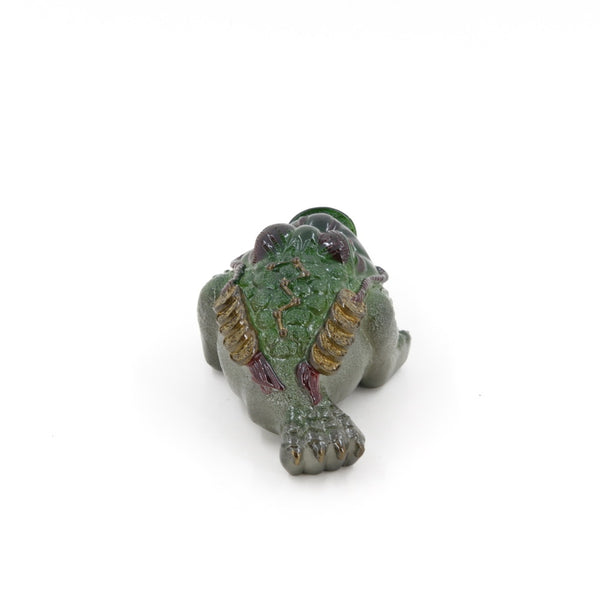 These allotropic changing color tea pets are perfect for keeping at home, office, or Tea Tray. Tea drinkers always have different tea pets on tea set for testing the temperature of the water. Pour hot water or hot tea over the tea pet, it will change color right away. The hotter the water, the longer it last.

Name: Allochroic Changing Color Tea Pet -- Jade Color Three Legged Toad with Coins

Meaning: In Chinese culture, toads represents a popular Feng Shui charm for luck and success.Toads in Chinese called chan 蟾 which sounds the same as qian 钱 -money. So toads symbolize money and is most commonly translated as Money Toad or Money Frog.

Materiel: Resin
Colour: Green Jade
Size: L: 10 cm,  W: 6.3 cm,  H: 4.8 cm
Condition: In good condition.