Old Yixing 1990's "JuLun Zhu" (巨輪珠) Shape Chinese Teapot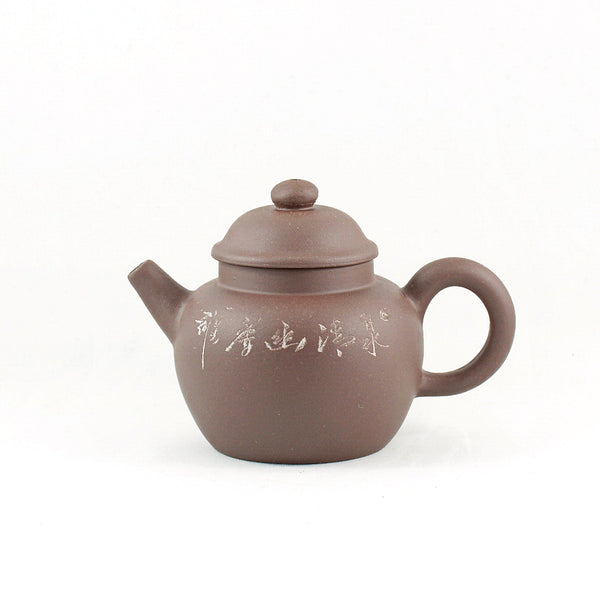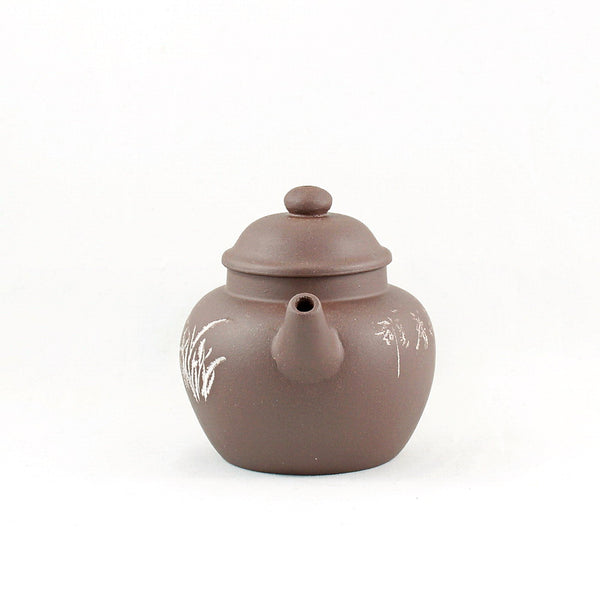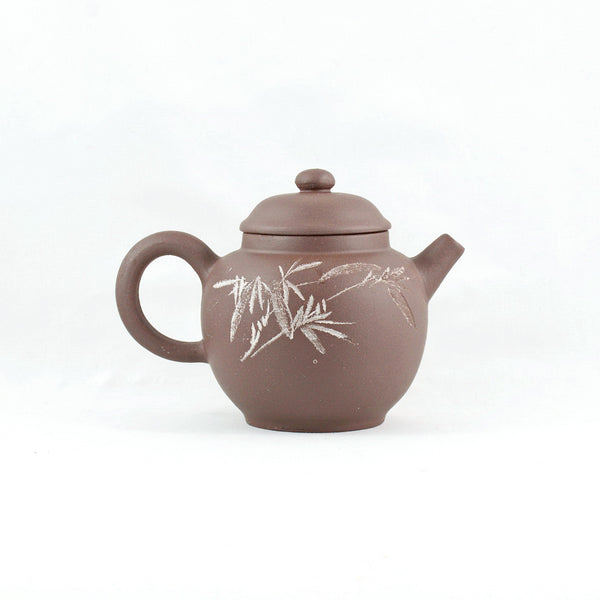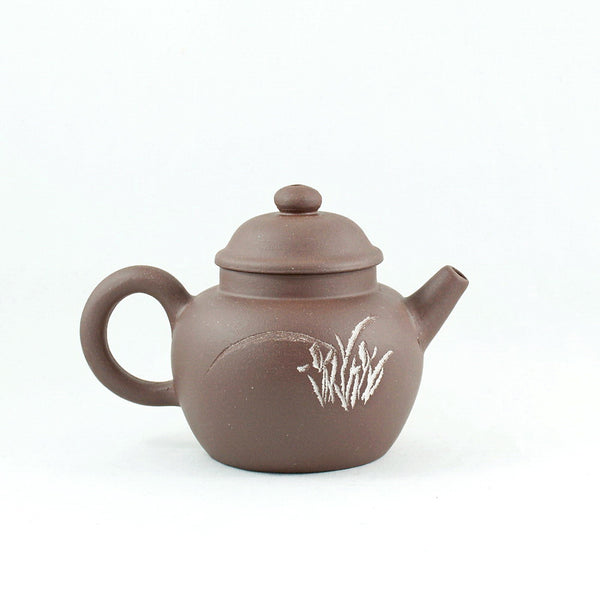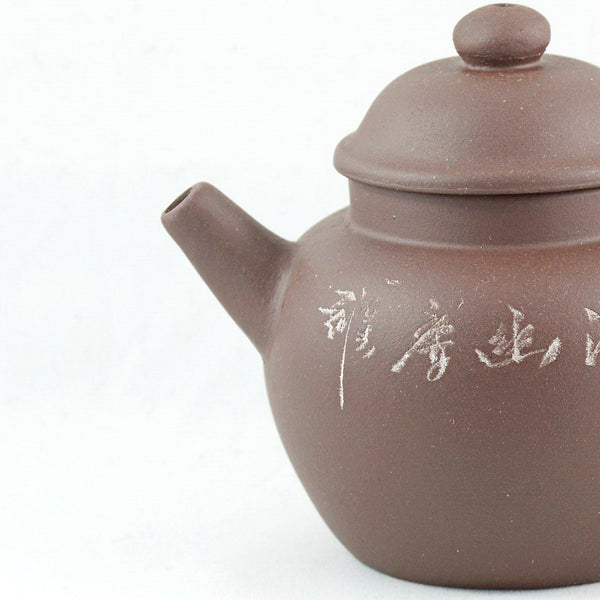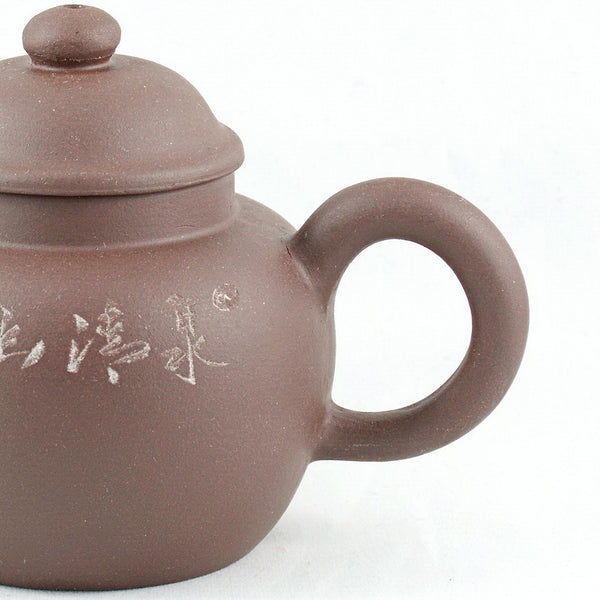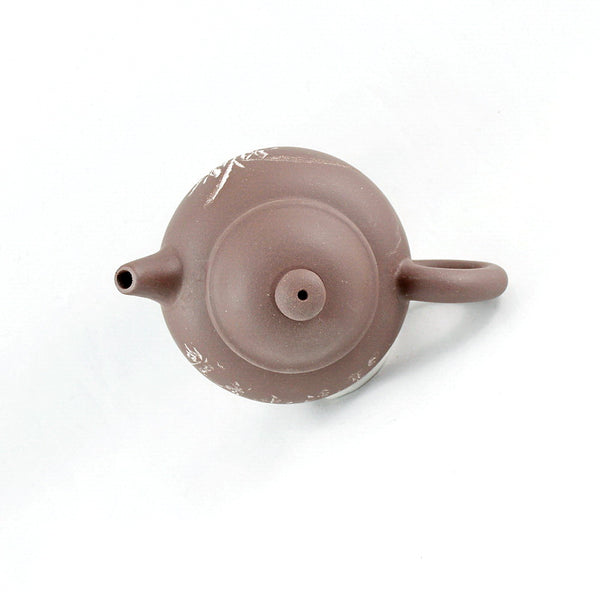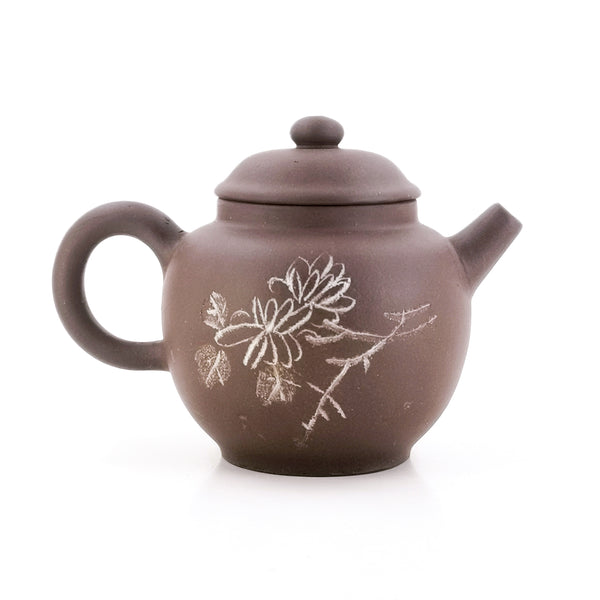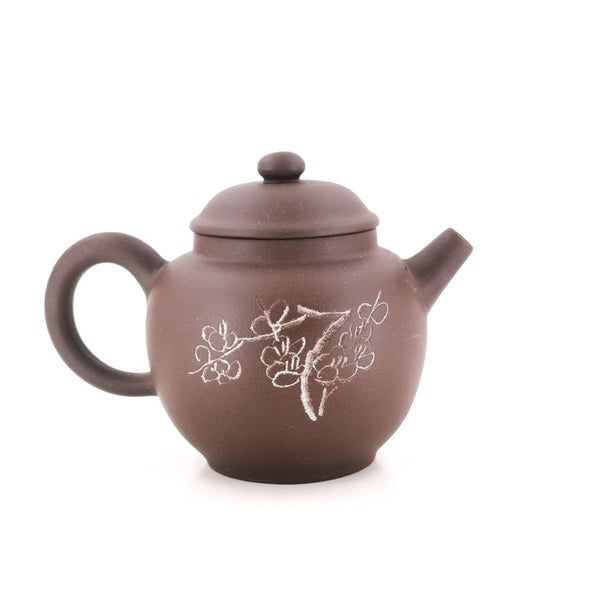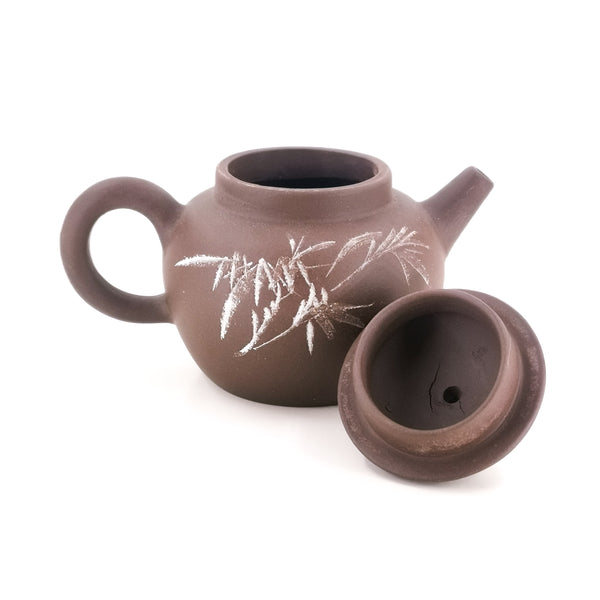 Colour: Red/Brown
Period: 90's
Marks: Yixing product
Size: L: 11.1 cm, W: 7.1 cm, H: 7.8 cm
Capacity: 135 ml (4.56 oz)
Spout: Single hole
Density(least 1 - most 10): 6.5
Suggested Teas: Pu-erh tea, dark oolong tea, aged white tea, or black tea
Condition: In good condition. Bamboo teapot has fire cracks inside the lid. The cracks will not grow and will not affect the function of the teapot.
Customer Reviews
Seasons very nicely
When I first tried this pot against a gaiwan, I was surprised that it didn't have much effect. Now that it's been seasoned with months of use, it makes thinner shou puer taste rich and thick. I didn't realize how much it's changed until traveling with my gaiwan and some 90's dry date shou which is typically a bit thin. Having drank this tea for months in this pot, it was like a completely different tea in the gaiwan, not the thick and delicious tea I get from this pot. Coming back to this pot, it was again a nice and rich tea. I guess it's something about the way oils react with the clay. I give the pot a four rather than five because the knob on the lid is a bit too small for my fingers, and like most older pots no matter the price, the lid leaks if you tip it quickly. But it's 90's clay with a classic look and feel for $80USD, and it makes excellent tea. Considering how much value it adds to the actual tea I bought it for, I really don't care if it's a bit sloppy. That's what tea trays are for!