Yixing 1980's Zini "Shui Pin" "Please Drink Chinese Oolong Tea" Chinese Teapot
YT80P-SPP-#10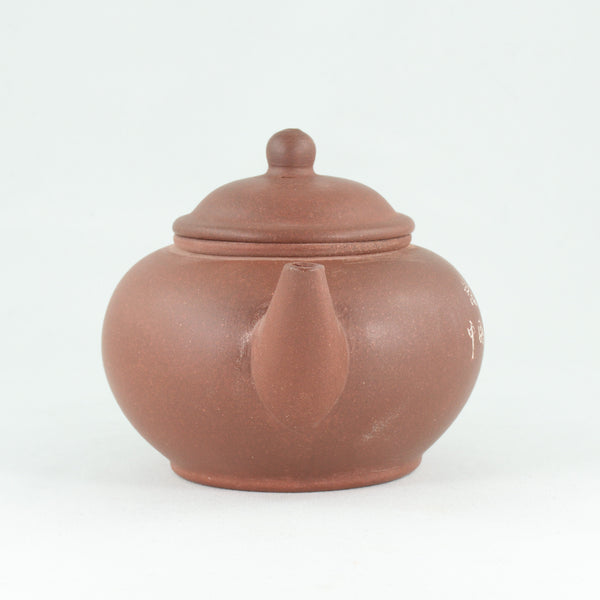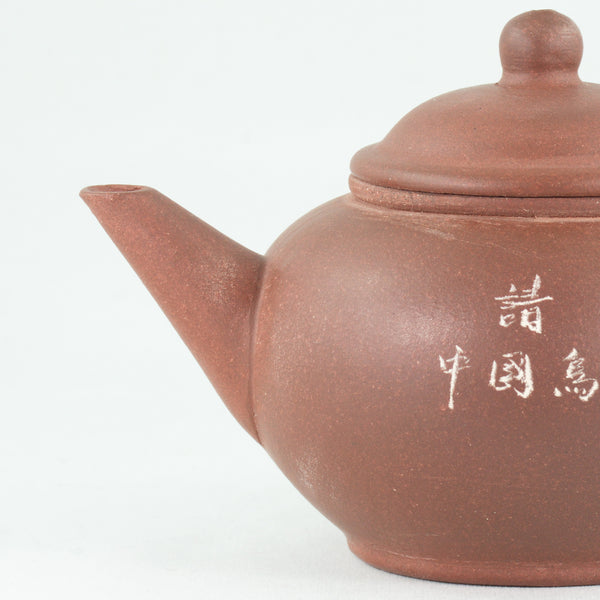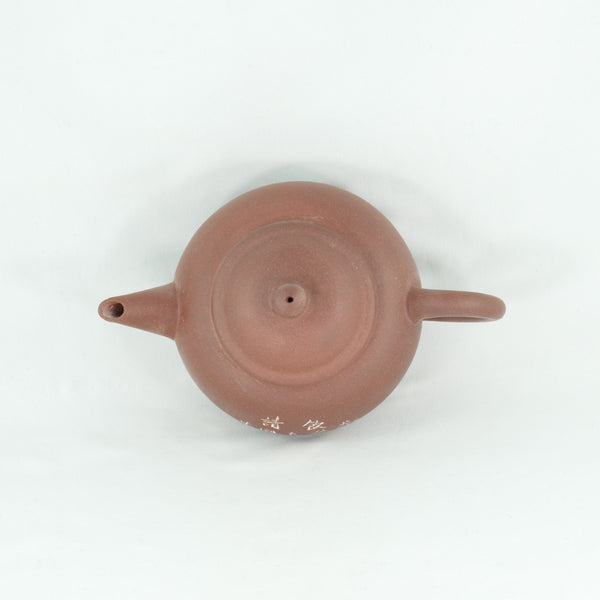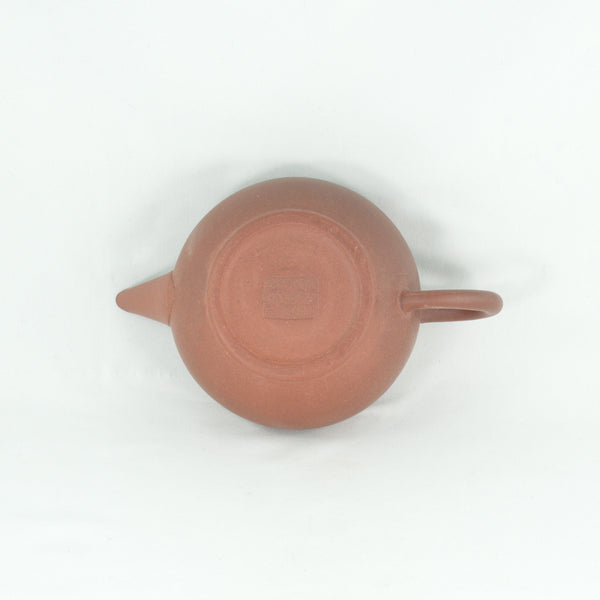 Colour: Purple 
Period: 80's
Marks: "Chinese Import/ Export Cr-operation, FuJian Province Branch, Xia Men Branch "    mark on the bottom, Number on lip.
#6: Size:  L: 10.7 cm, W: 6.5 cm, H: 5.7 cm
        Capacity: 75 ml (2.5 oz)
#8: Size:  L: 11.8 cm, W: 7.3 cm, H: 6.4 cm
        Capacity: 100 ml (3.38 oz)
#10: Size:  L: 12.5 cm, W: 7.9 cm, H: 7.1 cm
        Capacity: 150 ml (5.07 oz)
 #12: Size:  L: 13.4 cm, W: 8.4 cm, H: 7.7 cm
        Capacity: 175 ml (5.9 oz)
Spout: Single hole
Density (least 1 - most 10): 6.5
Suggested Teas: Ripe pu-erh tea, Aged raw pu-erh tea, Black tea and Oolong tea.
Condition: In good condition with some minor age-related imperfection. Colour may slightly differen by firing temperature. Lip slight loose. 
Customer Reviews
12/30/2022
Sarah D.

United States
Thank you!
This is not so expensive Yixing Teapot but it's good. It mayn't be one of those very well made clay teapot but it makes good oolong tea. :) I'm glad that I bought this teapot and it is part of my mini collection of Yixing teapot. Thank you for this!
12/21/2022
VeroV

Canada
Pu erh for one, or two
I have had this pot for a couple of months now. It is perfect for solo sessions and it makes delicious brews of shou or aged sheng pu erh. As it is fairly porous, the patina builds up quickly. It has a rustic charm. I strongly recommend it.
04/26/2021
Michal

Poland
Much better than on pictures!
Much better than on pictures!