Yixing Duan Ni "JuLun Zhu" (巨輪珠) Shape Chinese Teapot With Buddhist Heart Sutra #3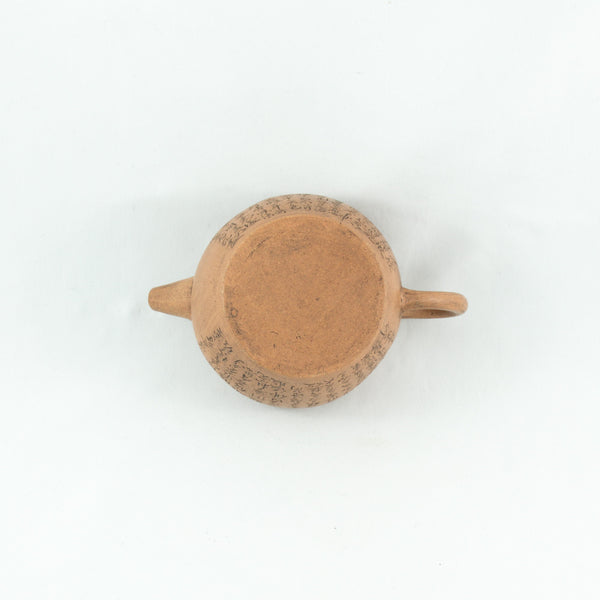 Colour: Yellow
Marks: Buddhist Heart Sutra
Size: L: 9.5 cm (spout to handle), W: 6.1 cm, H: 5.4 cm
Capacity: 100 ml (3.38 oz)
Spout: Single hole
Density: (least 1 - most 10): 7
Suggested Teas:  White tea, puerh, black tea, or oolong tea.
Condition: In good condition. It is full hand-make teapot with antique style, so there are  some minor imperfection to body and the lip will be slightly loose.