Yixing 1980's Fang Gu Shape Miniature Chinese Teapot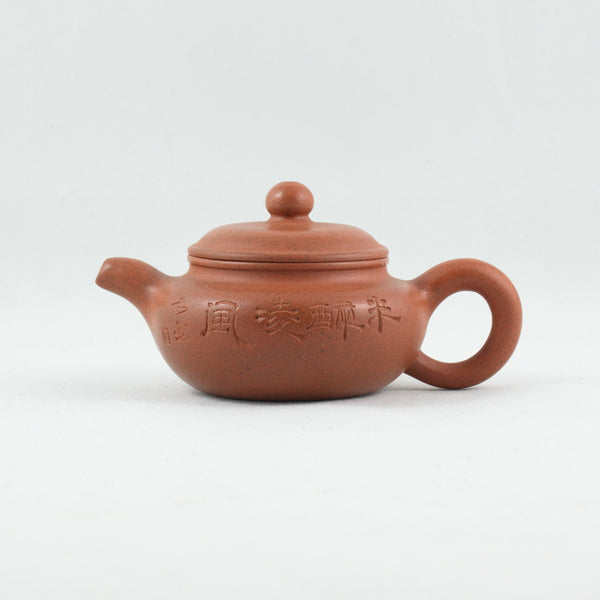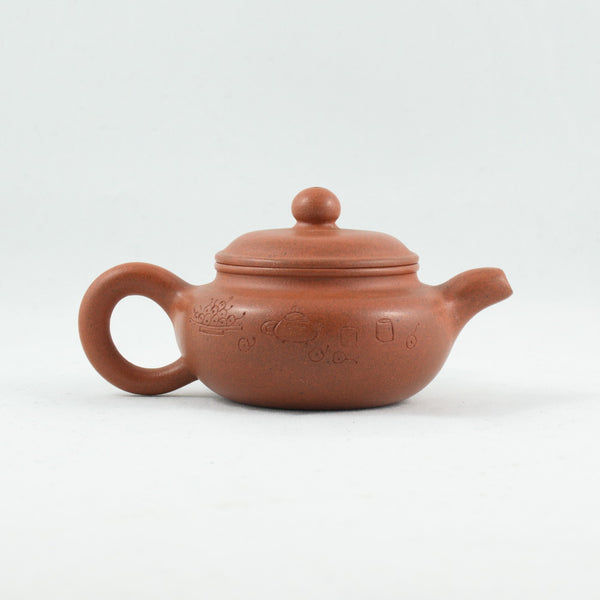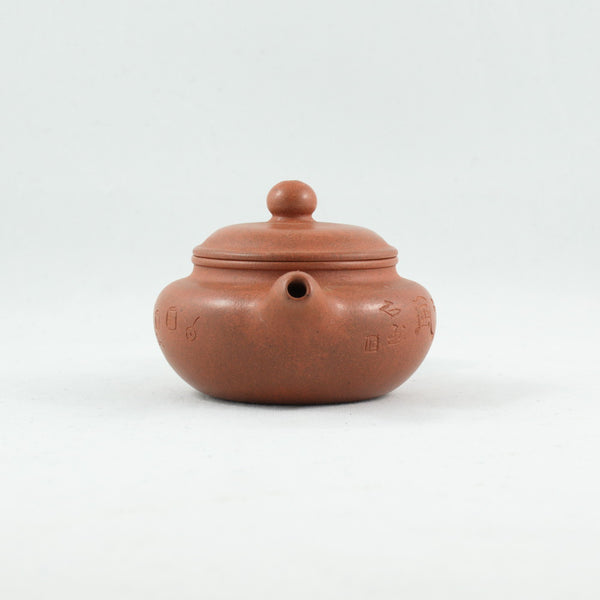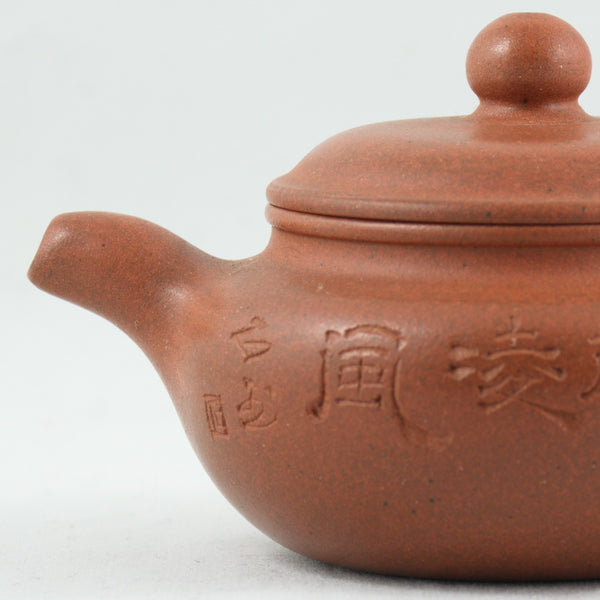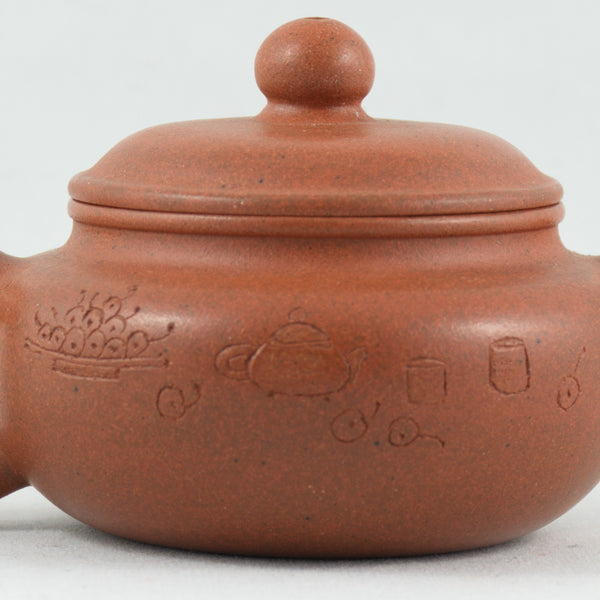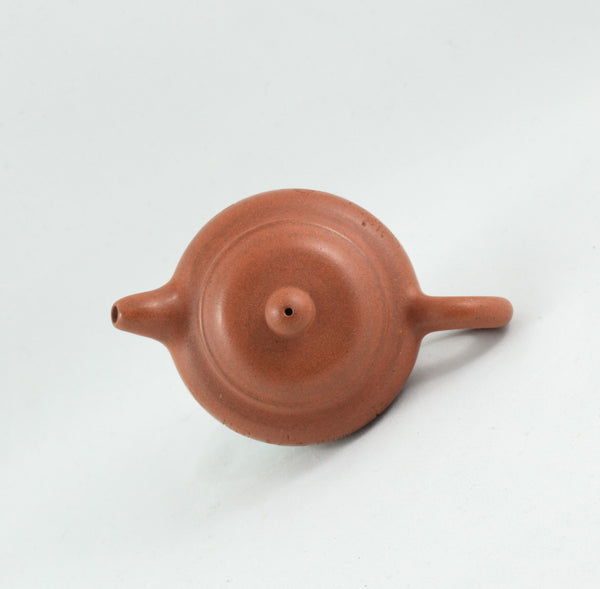 Colour: Brown
Period: 80's
Marks: China Yixing
Size: L: 7.1 cm W: 5.9 cm H: 4.4 cm 
Capacity: 45 ml (1.5 oz)
Spout: Multiple holes
Density: (least 1 - most 10): 7
Suggested Teas: Oolong tea, Black tea, Pu-erh tea
Condition: In good condition.
Customer Reviews
05/28/2021
Selwyn R.

Canada
Yixing Factory Pots Just Work
Another fine example of a pot marked "ZhongGuoYiXing". One may almost always count on good clay, as here. Good craftsmanship, and good spirit come along with them as well. And in this case, some wonderful decoration, with artwork reminding of WuChangshuo or FuHua. While I like the FangGu shape, the flat profile is more difficult to hold, in larger pots, but in this "miniature", XiaoCai form, it's just perfect in the hand. Very happy!