Antique Chao Zhou Red Clay Flat Lid Shui Ping Chinese Teapot (Handle Glued)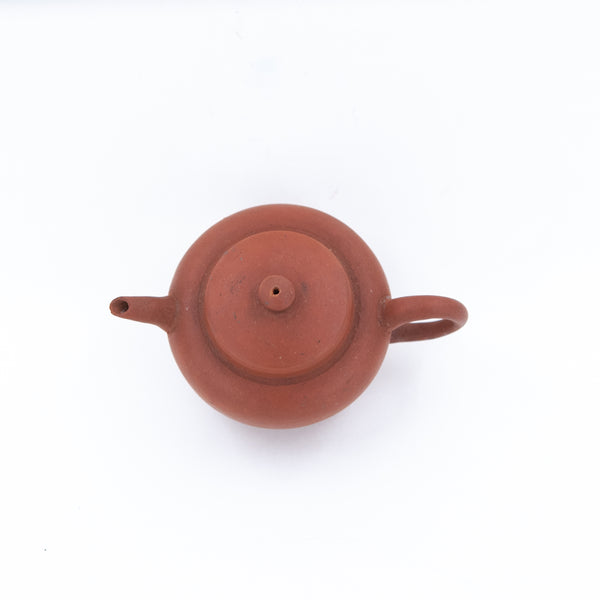 Chao Zhou Red Clay refers specifically to the clay teapots made in the city of Chaozhou in Guangdong province, which is different from the porous Yixing sand clay used in Yixing teapots.
The charm of Antique Chao Zhou Red Clay teapots lies in their historical significance and unique hand-made craftsmanship, making owning an antique teapot a source of pride and a testament to one's appreciation for the artistry and culture of Gongfu Cha tea making.
These teapots encapsulate the rich heritage and artistry of Gongfu Cha, evoking a sense of nostalgia and reverence that enhances the tea brewing experience.
Colour: Red
Period: 19th to early 20th century
Region: Chaozhou city, in the eastern Guangdong province of China.
Size: L: 10.5 cm, W: 6.7 cm, H: 5.8 cm
Capacity:  95 ml (3.2 oz)
Spout: Single hole
Density(least 1 - most 10): 7.5
Suggested Teas: Aged oolong tea, ripe pu-erh, aged raw puerh or aged white tea
Condition: Handle repaired.  In good condition with some minor imperfections to body. Lip lightly chips and loose.