Clay Tea Set
SET-C-001-0004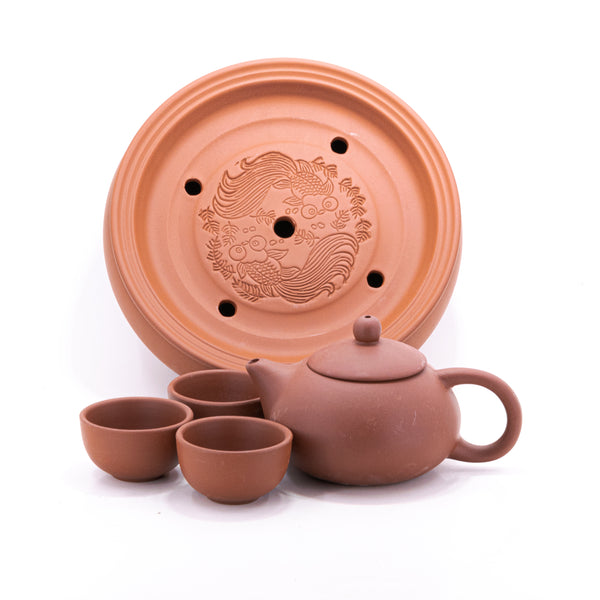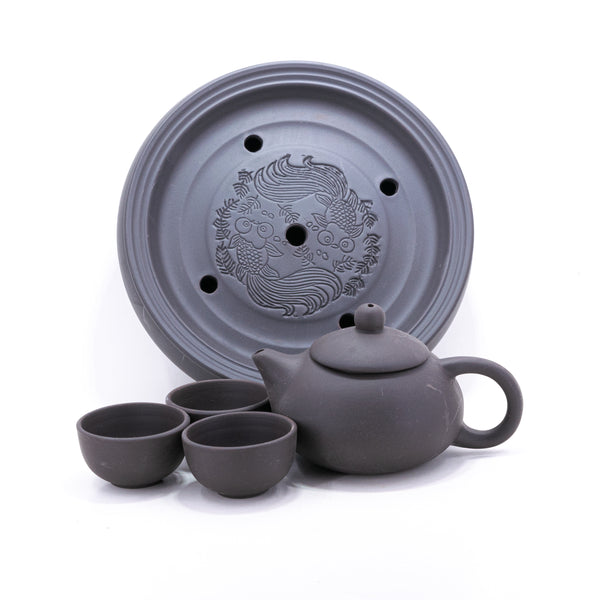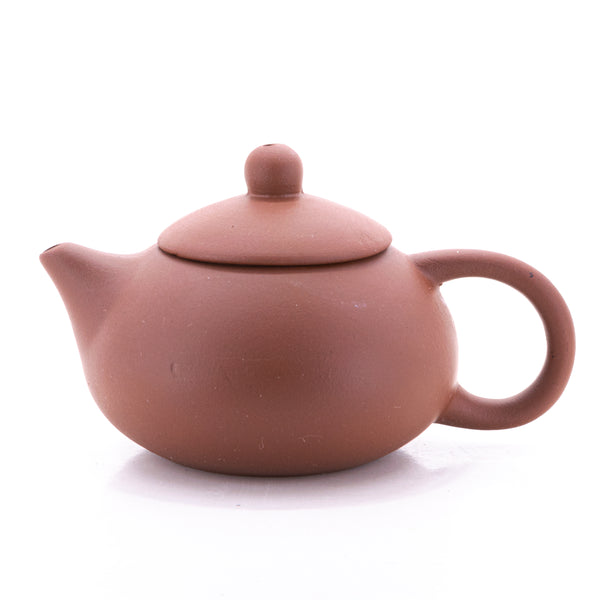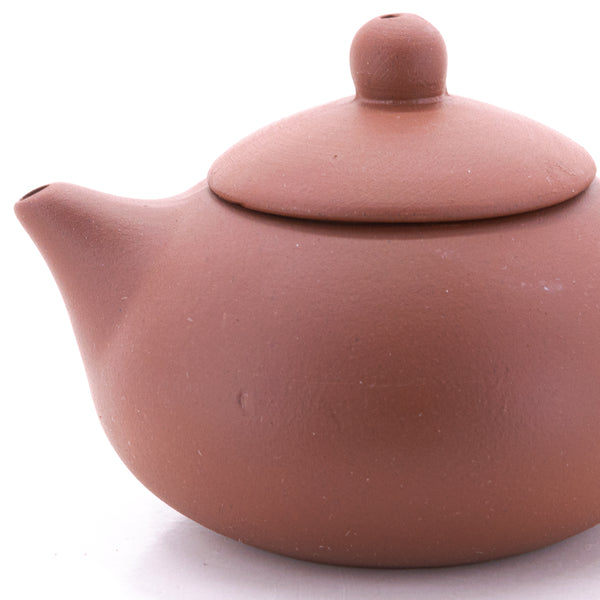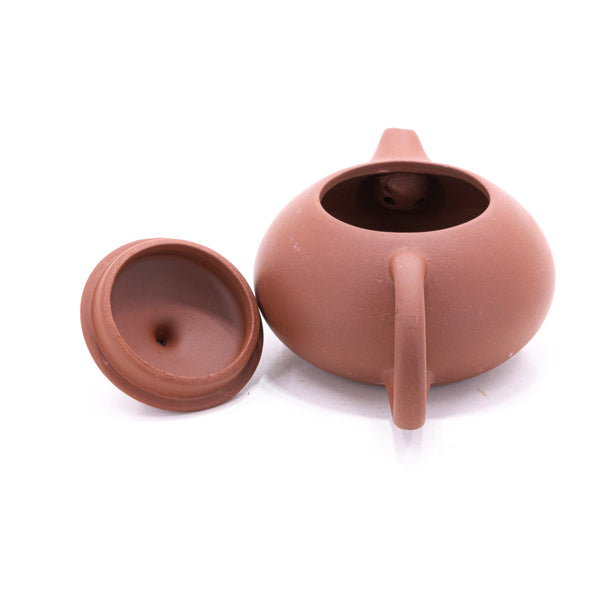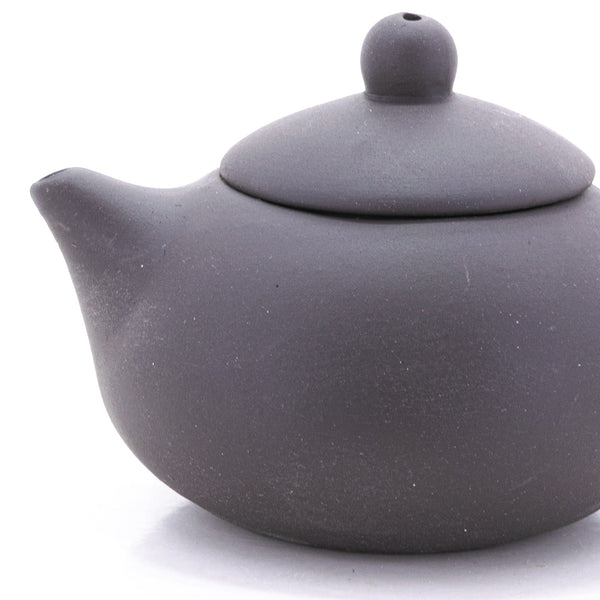 This is a tritonal inexpensive clay tea set made in 1990's for gongfu cha making. 
It is an excellent tea set for beginner and traveling.
It includes:
One Tea tray, One teapot Three small cups
Size of teapot: L: 11.8 cm(spout to handle), W: 8.2 cm, H: 7 cm
Capacity: 145 ml (5.11 oz)
Spout: Multiple holes
Density(least 1 - most 10): 8
Size of the cups: L: 4.6 cm, High: 2.5 cm
Capacity: 17 ml (0.6 oz)
Size of the Tray: L: 16.5 cm, High: 5.5 cm
Suggested Teas: All different teas.
Condition: In good antique condition with some minor age related imperfections. Some flea bites on lid and pot.