Antique Yixing Glazed Butterfly And Flower Design Chinese Teapot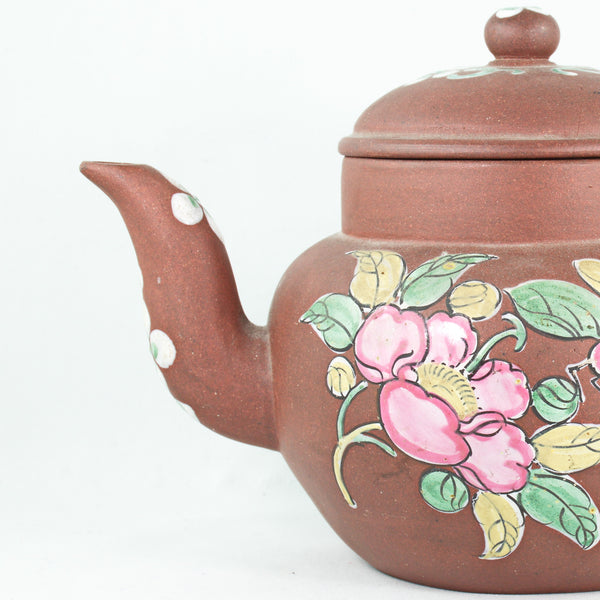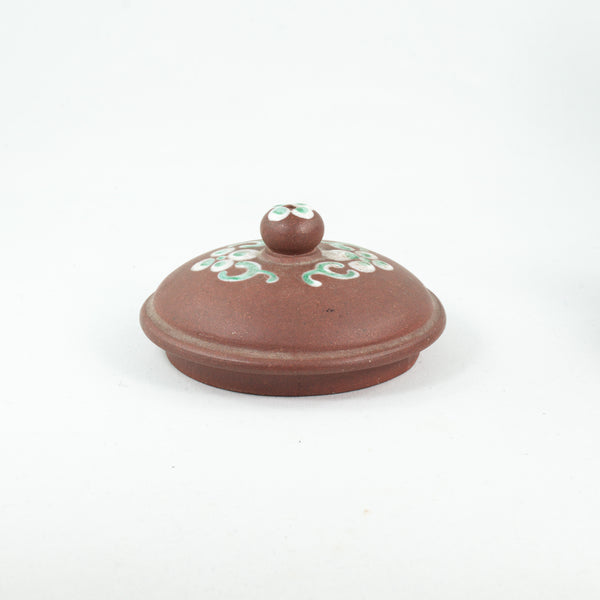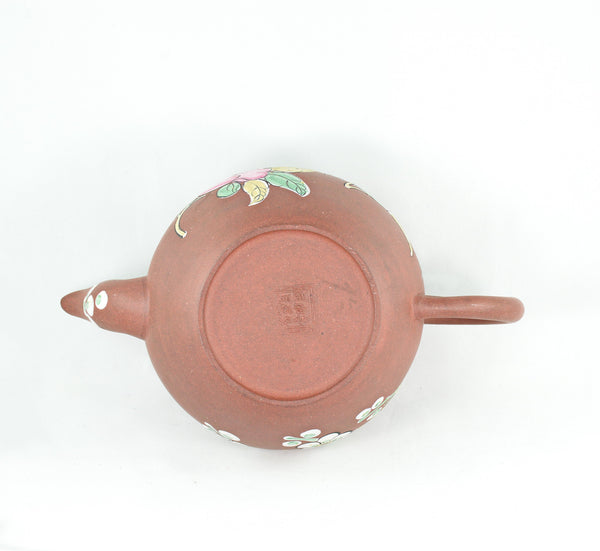 Colour:  Brown with colourful glazed
Period: Early 20th century
Marks: Yixing Zisha Famous Pot
Size: L: 19.1 cm,  W: 11.5 cm,  H: 12 cm,
Capacity:  500 ml (17 oz)
Spout: Multiple holes
Density(least 1 - most 10): 7
Suggested Teas: Aged or dark oolong tea, aged raw pu-erh, ripe pue-erh, or aged white tea
Condition: In good antique condition. Tiny chip on the internal opening. And a fissure on the lid.