Yixing Zhuni Li Pe "JuLun Zhu" (巨輪珠) Shape Chinese Teapot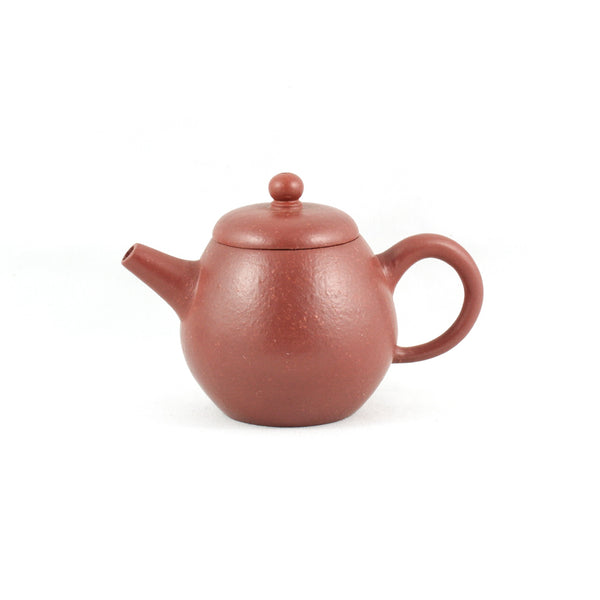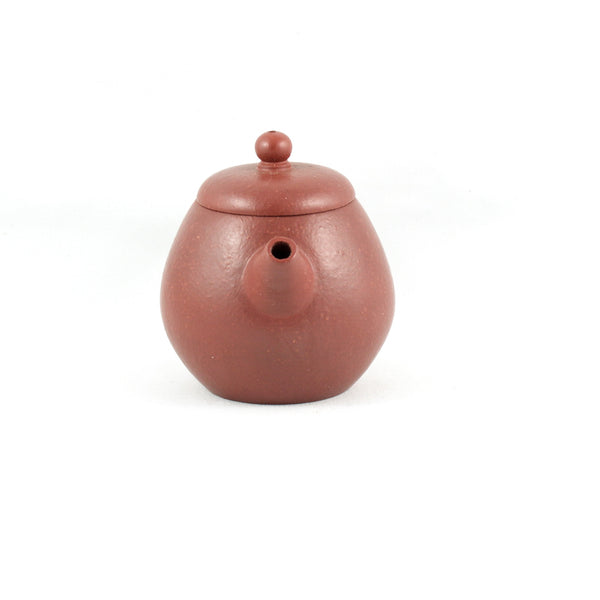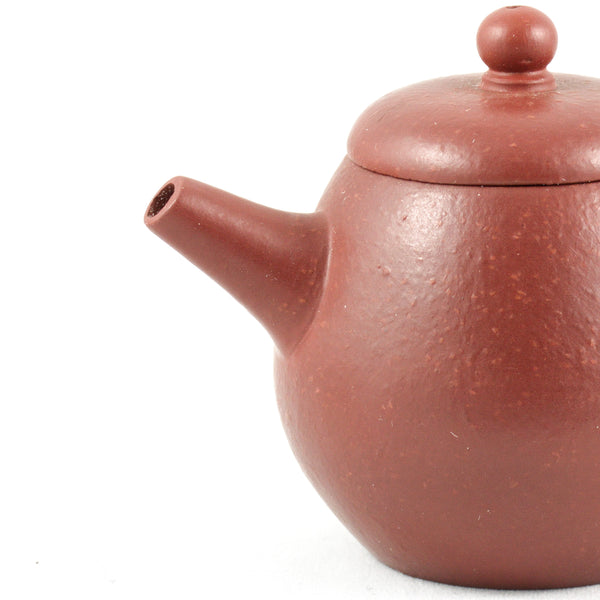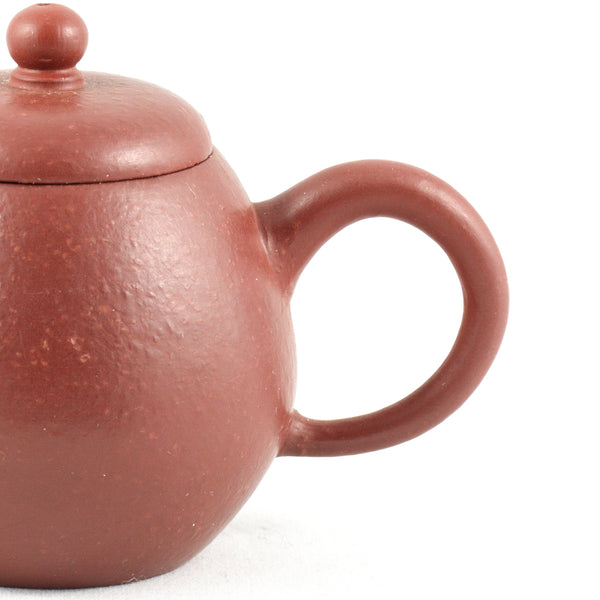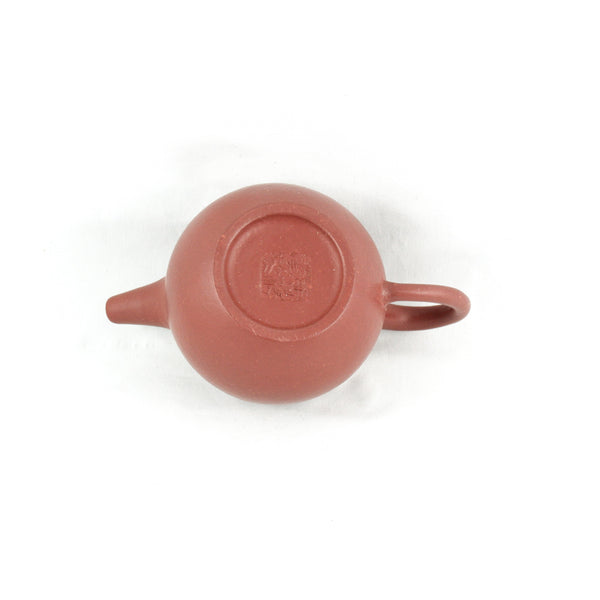 Colour: Red
Size: L: 5.6 cm(spout to handle), W: 9.5 cm, H: 6.2 cm
Capacity: 65 ml (2.2 oz)
Spout: Multiple holes
Density: (least 1 - most 10): 9
Suggested Teas: Green tea, White tea, Raw Puerh, or Oolong tea.
Condition: In good condition.
Customer Reviews
04/02/2022
Andrew M.

United States
65ml Unglazed Clay Yixing Teapot
This is my smallest yixing vessel. Looks are deceiving sometimes and I was intitially surprized at the size but then realized quickly that this is the only way it can be. It has 7 filter holes so that is surprizing along with its density. Brewing 2g of puerh yielded a great tasting cup after a few minute wait time. Seems to lose heat quicker then the larger vessels which would make sense. Its very well made and it's small size makes it an interesting niche item. If you plan to brew everyday and only plan on buying one pot only a 65 ml pot may not meet your tea drinking needs. You may want to get bigger and in some cases different brewing method entirly. I will use this often as an addition to a larger brewer sometimes taking 2 different teas at once. It will be good for sampling product is divinely inspired and is very well made.