Allochroic Changing Color Tea Pet -- Golden Color Buddha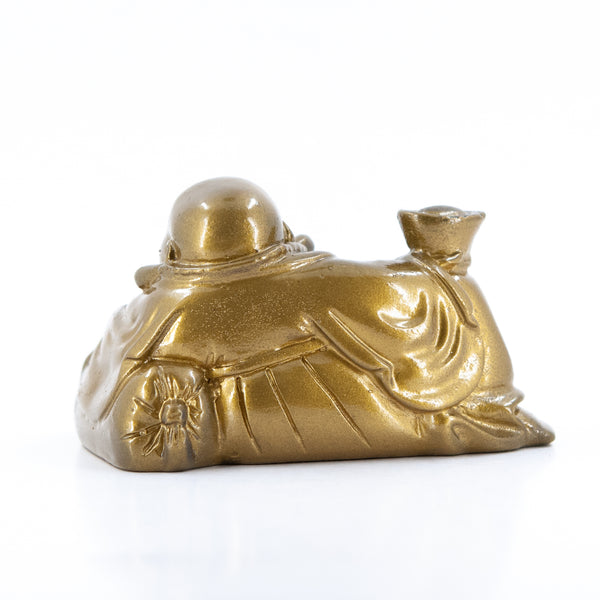 These allotropic changing color tea pets are perfect for keeping at home, office, or Tea Tray. Tea drinkers always have different tea pets on tea set for testing the temperature of the water. Pour hot water or hot tea over the tea pet, it will change color right away. The hotter the water, the longer it last. Name: Allochroic Changing Color Tea Pet -- Jade Color Buddha Meaning: This is a laughing buddha that brings happiness to you.The money symbol on right hand and treasure packet under his arm represent prosperity. The gourd shape herbal bottle represents healthy.

Materiel: Resin
Colour: Gold
Size: L: 9.5 cm, W: 6.1 cm, H: 5.6 cm
Condition: In good condition.