19th Century Blue and White Porcelain "Double Happiness Design" Tea Cup
CUP-AT-041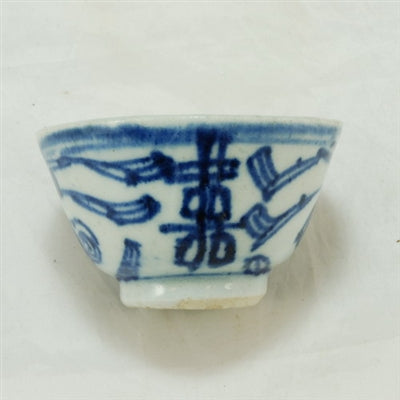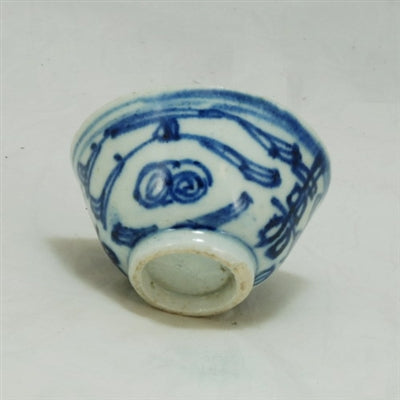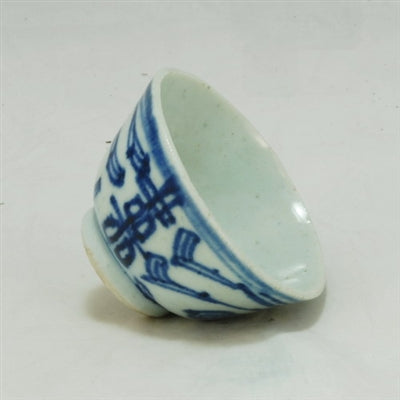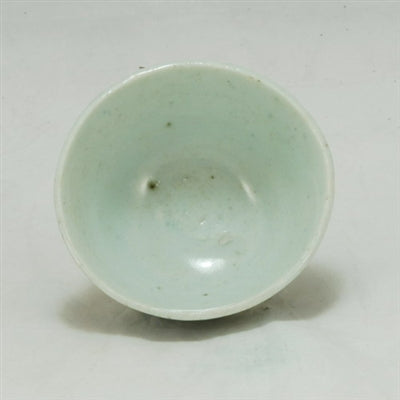 The cups are hand-painted in traditional Chinese design. Variation in size, Almost perfect. Some fire pits and tiny frits.

Name: Porcelain "Double Happiness Design" Tea Cup Colour: Blue and White
Period: 18th-early 20th Century
Size: L: 5.7 cm to 6.5 cm, H: 2.7 to 3.8 cm (each cup has different size)
Marks: No mark
Capacity: Varies from 30 ml to 50 ml(1 oz to 1.69 oz)
Condition: Good Condition.
Because they are old and hand-made, each cups are in different size. They are in uneven shape and imperfections.