Miniature Antique White Porcelain Flowers Drawing Tea Cup
CUP-AN-MRF-Set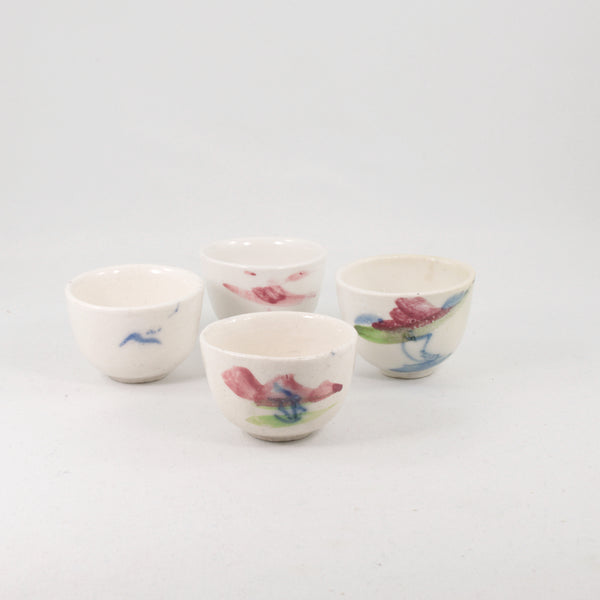 Colour: White, with Coloured drawing.
Period: 19th - early 20th century
Size: L: 3.8 - 4.3 cm,  H: 2.6 - 2.8 cm (each cup has different size)
Marks: No, 
Capacity: 6.6 ml (0.22 oz)
Condition: Good antique condition. Variation in size. In uneven shape and imperfections like fire pits, firing crackles, and tiny frits etc.