Yixing 1980's Bale Pear Shape Chinese Teapot
YT-80Zi-BL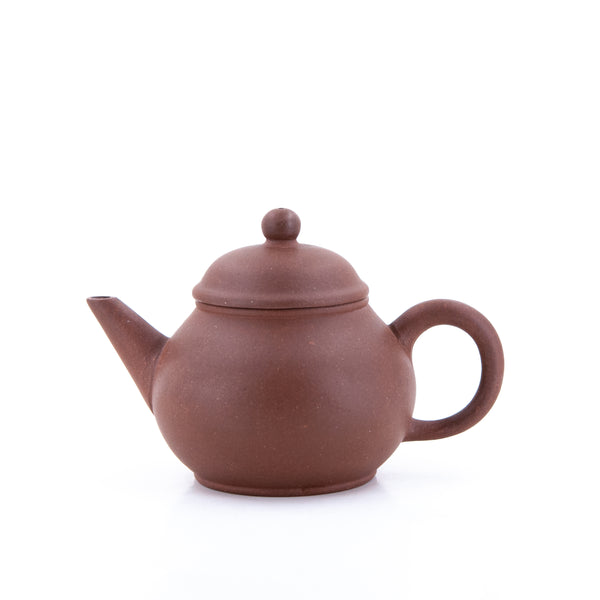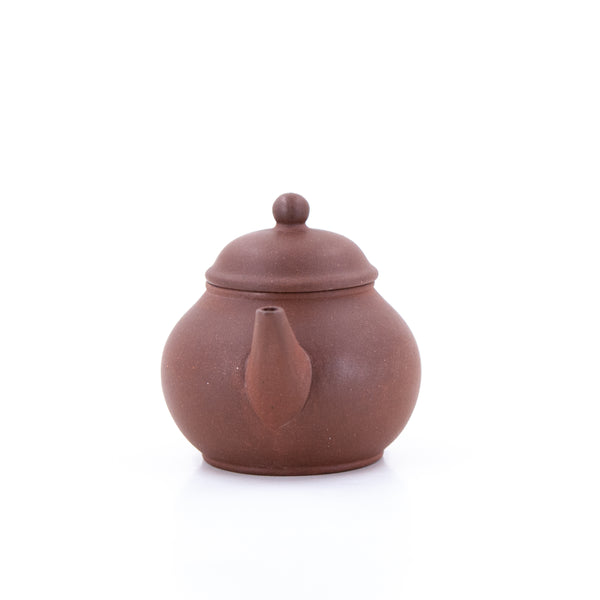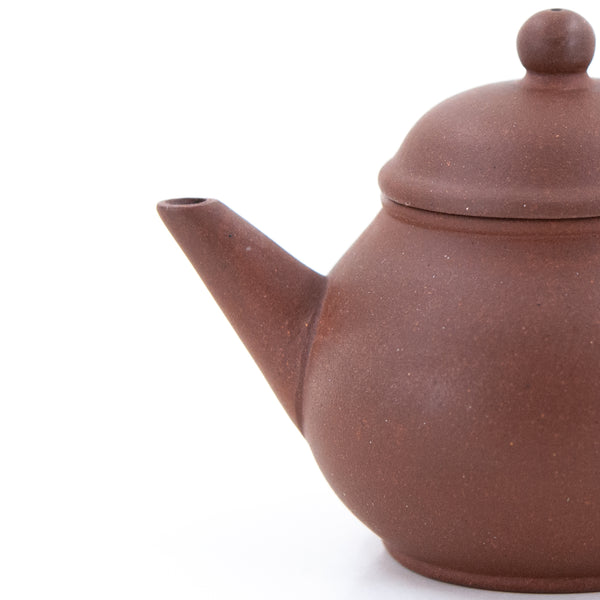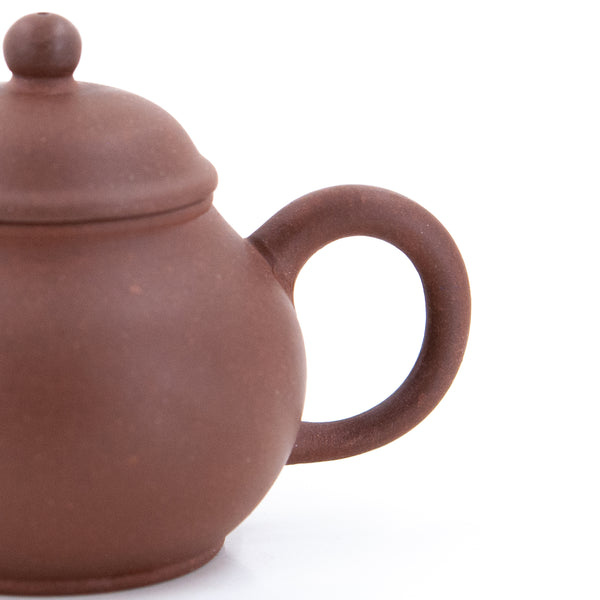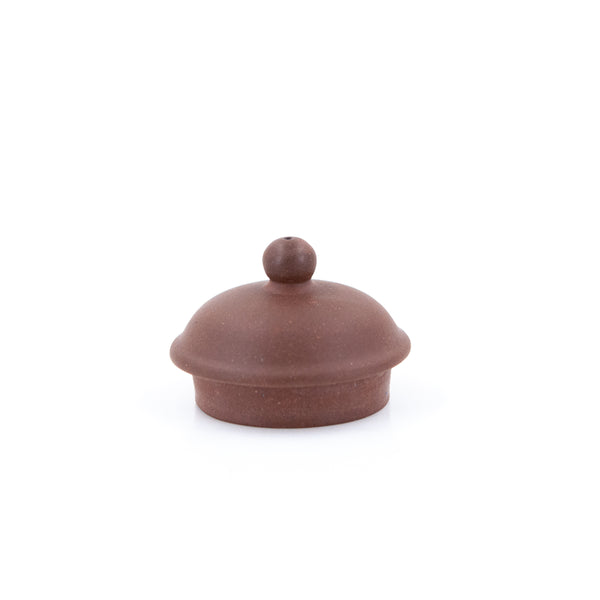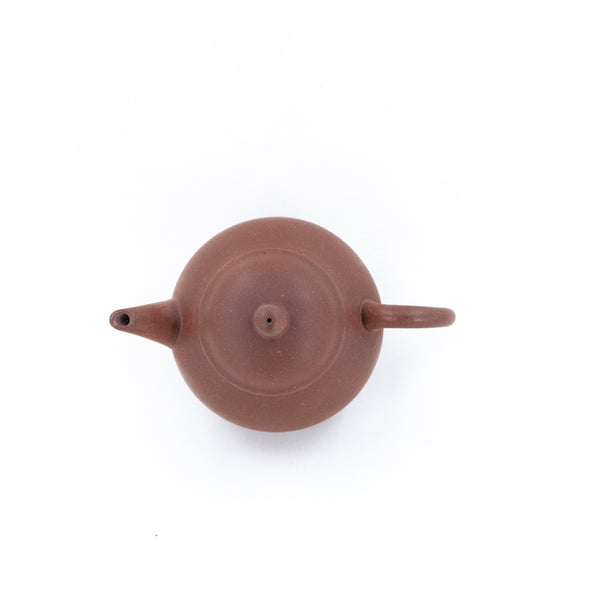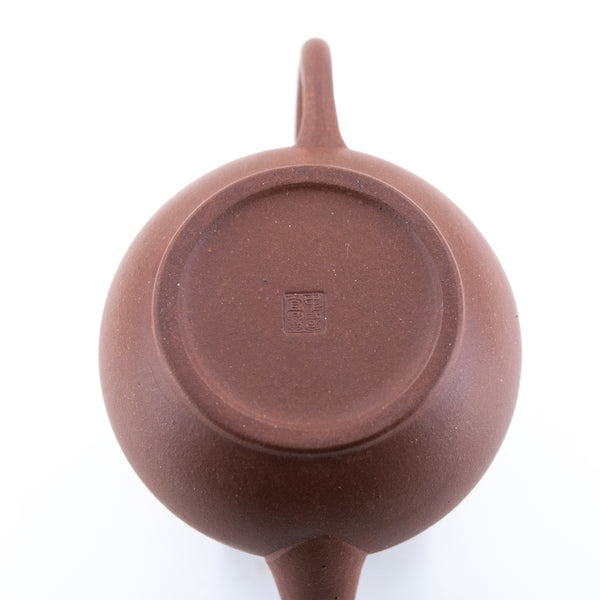 Colour: Brownish 
Period: 1980's
Marks: China Yixing on the bottom,
Size: L: 11.8 cm, W: 7.3 cm, H: 7.8 cm
Capacity: 130 ml (4.4 oz)
Spout: Single hole
Density(least 1 - most 10): 7
Suggested Teas: Pu-Erh tea, Black tea,Dark Oolong tea.
Condition: In good condition with some minor age related imperfection. Lid slightly loose.